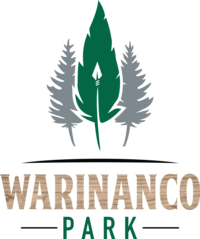 Historic Warinanco Park, named after a prominent Native American Lanape leader, opened in 1920. Located in Union County on the border of the borough of Roselle and the city of Elizabeth, the 205 acre park packs in numerous amenities for the community. From paddle boat rentals, a splash pad and playgrounds for the children, turf field and running track, beautiful gardens, and plentiful walking paths, there's an opportunity for everyone to enjoy and play in the park!
Generations of local residents have fond memories of skating in the Warinanco rink which hosts nearly 50,000 visitors per year. The rink, originally built in 1961, was billed as the first public artificial ice skating rink in Union County. In 2016 and 2017, the rink underwent an extensive million modernization and renovation that doubled the overall complex space and transformed it into a year-round venue for skating and other activities. The rink was renamed Warinanco Sports Center and given a brand and logo to match the rest of the park.
Union County is the proud owner of Warinanco Park.
Union County is the proud owner of Warinanco Park. Click the button below to discover more about Union County and see below for other park offerings in the county. At Union County, we're connected to you!
Union County is home to 36 parks that encompass nearly 6,200 acres. The parks cross the gamut from small neighborhood parks to the nearly 2,200-acre Watchung Reservation, the crown jewel of the Parks system and home to Trailside Nature & Science Center, Watchung Stable and The Deserted Village of Feltville.
Whether you're seeking a leisurely stroll, a nature lover out birding or looking for a hike in the mountains or along a lazy river, it's all out there in your backyard, including a host of multi-use trails that are also open to bicyclists. The multi-use trails are paved and are also suitable for strollers, wheelchairs and other equipment used to assist those with disabilities.